The Daily Tarot Girl's Guide to
Intuitive Tarot Card Reading
4-Week Tarot Adventure...begins October 4th!

This course is for beginner and intermediate Tarot readers who want to read Tarot with intuition, confidence and skill!
Close your eyes and imagine this...
Tapping into your intuition the moment you turn over a Tarot card
Feeling confident as you interpret a card with your own unique flair
Knowing you can read a Tarot card in ANY context
Feeling connected to your Tarot cards and to your own inner wisdom as you do a reading
Clearly seeing the message in a Tarot reading (and never doubting if you're doing it right)
Never having to look up a Tarot card meaning in a book ever again
Having a personal bond with your Tarot deck so that doing readings is like having a convo with a good friend
Are you ready to connect deeply with your Tarot deck and explore your intuitive gifts?
Hi, I'm Kate (aka Daily Tarot Girl)!
I first learned Tarot over 15 years ago and have since taught thousands of people how to read Tarot through my 900+ YouTube videos, live webinars, podcasts, blog posts, online classes and private lessons.
Learning Tarot can be tough. Overwhelm, lack of confidence and developing intuition are all things I've struggled with (and overcome!) on my own Tarot journey.
My mission with this course is to give you a fun, engaging Tarot experience, rather than just throwing information at you. I will take you on a journey of self-discovery, helping you connect with your Tarot cards, your intuition and your innate talents as a Tarot reader.
Your 4-week online course includes...
4-5 new video lessons each week
Fun worksheets and exercises to help you learn and practice each concept
Live Q&A sessions each week (these will be recorded and available to download afterwards)
Private Facebook group where you can ask questions, connect with others and practice your new skills
Weekly contests and challenges with awesome prizes!
All course materials are fully downloadable
Lifetime access to all course content
Class Outline: Each Week at a Glance
Week One
Meet your inner psychic
3 powerful ways to be more intuitive (without meditating!)
10 ways to read a Tarot card intuitively
How to use a Tarot card to unlock the secrets within
Week Two
Understanding the Tarot card meanings
Aligning with the four suits
How to develop a personal connection with each card
Reading Tarot with your heart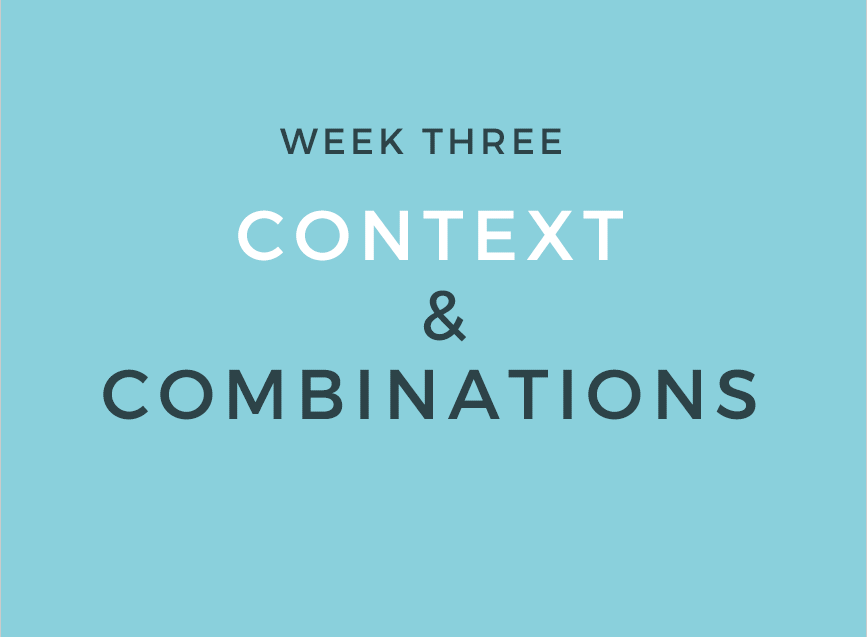 Week Three
How to interpret a Tarot card in many different contexts & situations
Learn how the cards influence each other
Asking the right questions
Week Four
Crafting your own Tarot spreads
5 ways to connect the cards in a reading
How to tell a story with the cards
Seeing the "big picture" in a reading and deciphering its true message
This course is for you if...
You feel drawn to learn Tarot but often get frustrated and confused by it
You've been reading Tarot off and on for a while, yet still feel like a beginner
You're new to Tarot and feel overwhelmed by it
You want to feel more connected with your Tarot cards
You long to open up to your intuition, yet feel hesitant and nervous
You're interested in using Tarot for spiritual growth, to explore the mystical side of life and to help others
You want to incorporate more of your intuition into your Tarot readings
You struggle with reading a card in different contexts, connecting the cards in a reading and feeling confident in your interpretations
Frequently Asked Questions
What happens after I pay?
After you complete payment, you will be emailed an official welcome letter. The letter will contain the link and password to the secret course page which contains a welcome video, worksheet and survey. If you don't get it right away, check your spam/junk folder.
When do classes start?
Classes start on Wednesday, October 4th! Each week, a new lesson is released.
Is this a beginner's course?
The course is open level - all levels of Tarot skill are welcome!
Will you be teaching each Tarot card meaning?
No. I feel there are plenty of books that do this very well. I will be teaching you ways to learn and connect with each card, but I won't be providing you with in-depth information on each Tarot card.
Will I get one-on-one attention during this course?
Yes! Connecting with and helping my students is my top priority. There is a private Facebook group for this course where you can ask me questions. There will also be four live Q&A sessions over Zoom where you can chat with me live or email me your questions ahead of time. And I am always available via email.
What if I can't make the live Q&A sessions?
All Q&A sessions will be recorded and available for download, so you won't miss a thing. You can also email me your questions ahead of time if you won't be attending live.
Do I have to be on Facebook to participate in this course?
No. All course materials (videos, worksheets, Q&A recordings) are located on a private, password protected page on my site and the live Q&A's happen over Zoom. The private Facebook group is an optional part of the course, for those who enjoy more interaction and class discussion. If you have questions about the course materials, I am always available via email.
How long will I have access to the course after it's over?
You have lifetime access and all course materials are downloadable. This means there is no rush to watch all the videos - you can revisit this course again and again.
This was truly the best Tarot Course I've EVER taken (and I've taken LOTS)!!!

Christine Gilmour
Just wanted to say how absolutely brilliant this course is. Have loved every moment of it and am going to be using everything I learned on it for ever more I feel. I cannot praise you and your course highly enough. Superb stuff, thank you so much.

Dave K
The Intuitive Tarot course exceeded my expectations! So many opportunities to practice what you are learning throughout the four weeks. My confidence is growing every day in my tarot skills. Kate was engaged in the live Q&As and on The Facebook group, so lots of feedback for the group. Our class was the best!

JK
I wanted to start by saying a HUGE thank you for offering the intuitive tarot course. It has been such a source of inspiration and growth for me, and your approach has been spot on for me.

It really sparked my intuition and got me going on my path of tarot reading growth and development.

My favourite part of this class was interacting with you and the other class participants. I made some wonderful connections.

Caitlin Lemke Milner
This is such a fun and useful course! It's packed with many practical, thought-provoking, and invaluable exercises that have taught me how to tap into my intuition and helped me hone my intuitive reading skills. I am more confident about engaging with my intuition and trusting myself when reading tarot. Thank you Kate!

Wendi
I loved this intuitive tarot course, my second with Kate this year, and feel that I have learned so many helpful techniques within a relaxed and friendly online environment.

Joyce P
Dear Kate,
Thank you so much for such an amazing course, this was my very first tarot course!
I truly enjoyed learning from you and will always treasure this beautiful experience =)
I feel you actually helped me to improve my intuition and developing my own relationship with tarot. I'm loving all of your worksheets...I'm enjoying coloring your drawings...they are so gorgeous and fun and help me to do my assignments =)
Looking forward to taking your other class "Tarot Reading for Others" next year.

Mami Glass
Kate's classes are the best! I always learn something new and her worksheets are to die for! It makes learning so much easier!

Gleneen B
THANK YOU for creating such an amazing course. It has been an absolute revelation for me, because I've been seriously stuck on just doing one-card readings and had no idea how to progress. Your class has opened my eyes to looking at the cards in a softer light, with less anxiety and a sharper focus, and I simply cannot wait to continue doing all the exercises.

I really do not know how I would have developed my Tarot reading skills without your online course. You are an absolute life saver! So thank you again for all that you do, you're the breath of fresh air that the modern Tarot community needs!

Sunshine
I did my first full reading yesterday using the information I've learned in this class. It was amazing. Using Kate's method was like an invitation to walk through an open door, take my time, and to see where the path led me. I felt connected and empowered to read with more confidence - and I had fun! 

My client was thrilled with the outcome and so was I. I'm looking forward to going back over the lessons and delving more deeply into the magic. This class has offered more than I hoped for. Thank you Kate!

Colleen
I loved all aspects of this course - the videos, the worksheets, connecting with others including you, on the FB page. Being a visual person the videos were great and I loved the worksheets as it not only allowed me to study but to practice and get a deeper understanding.

I especially loved that I was able to go at my own pace and that it really was suitable for all levels of readers.

Rebecca
My favorite part of this course was creating my own spread and learning how to form a relationship with the cards. I loved the Facebook group where we could interact with everyone else and loved the challenges that made us think outside the box!

Thank you for all you did for us and the knowledge I now carry with me.

Jamieson Wolf
I loved the worksheets, challenges, Facebook group and live Q&A. Also, I love how you broke the segments into 15-25 minute intervals not so long that your mind begins to wander. I absolutely think the one worksheet "The Intuitive Reading Playsheet" is awesome!!! I plan to use it for all the cards over time...

I am so happy that we have unlimited access to the course so I can go back over it again and take my time with the work sheets.

Debbie G
Kate is an amazing teacher! I just completed her Intuitive Tarot class which is my very first Tarot class ever, but it will not be my last! Everything about this class is perfect and it's fun! The lessons, challenges, Q&A sessions, all bring together so much guidance and insight through this four week journey. I am so grateful that I found the Daily Tarot Girl blog and the Intuitive Tarot class.

Tracie M

7 Day Money Back Guarantee
If you're not satisfied, I'm not satisfied! If you decide that my course is not for you within the first 7 days of the course (Oct 4 – 10), I'll give you a full refund. No hard feelings ♥
See you in class!
xoxo
Kate
The Daily Tarot Girl