I am pleased to be offering private readings for the month of July 2019!
I typically only offer private readings once or twice a year, so if you feel drawn to get one from me, now is the time 🙂

My Reading Philosophy
I believe that YOU are the expert in your own life and you have the phenomenal power to create and shape your destiny.
The future is not set in stone, so my readings do not emphasize future predictions.
This is YOUR reading, so I prefer to focus the reading on you. I am unable to answer questions about other people without their permission.
My readings are not a substitute for professional therapy, legal, medical or financial advice.
You must be 18 years or older to order a tarot reading.

2019 Summer Check-in Tarot Reading
Summer is a great time to do a mid-year check in to see where you're at and what you need to do to get to where you want to go.

My reading will give you fresh insights, ideas, inspiration and confirmation about where you are on your path.
Your 9-Card Reading will Reveal:
Messages from your Higher Self and/or Spirit Guides
Action steps that will help you stay (or get back on) track
Where to direct your energy over the next few months
Aspects of self that need healing & growth
What you need to embrace and/or let go of
What's having the strongest influence on your life right now
and more!
Your Reading Includes:
30 min audio recording (mp3) of your 9-card reading
You can ask up to 3 questions
Email support: the opportunity to ask me any clarifying questions for up to one week after you receive your reading
How it works:
After payment, I will email you within 24 hours to see if you have any questions or issues that you would like me to touch on.
Then, I sit down with my cards and an audio recorder. I take some time to tune into your soul's energy and then I record myself talking as I pull cards for you and answer your questions. I then email you the audio recording (mp3) of your reading along with a photo of your cards.
* Please note that I will be emailing you at the email address linked to your paypal.
Price: $77 USD
*Note: private readings will only be available until July 31st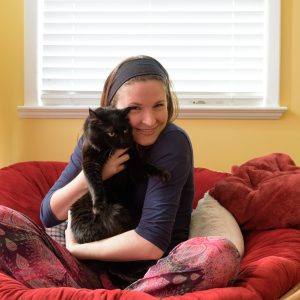 I look forward to reading for you!!!
xoxo
Kate
The Daily Tarot Girl