Wolff's Cartomancy is a photographic Tarot deck created by artist Bianca Wolff and is based on the Rider Waite style.
Likes: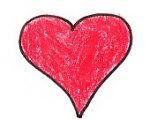 Alternative, hippy vibe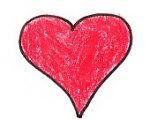 Gratuitous nudity!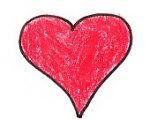 Card backs are gorgeous
Dislikes: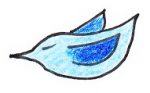 Roman numerals on the cards (I get confused!)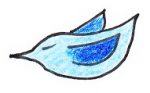 Accompanying little white book doesn't have card meanings (not a big deal for me, but might be for total beginners)
I was initially attracted to this deck because it was so different from any other Tarot deck I own…and there was lots of naked dudes in it.
This deck seemed edgier and bolder than the decks I'm normally drawn to. The cards seemed to have a unique, bohemian, artsy feel to them, yet had a certain lightness to them as well.
When I first cracked open the box and began working with this deck, it felt like I was stepping into an alternative society where normal boring rules don't apply! The perfect setting for my intuition to emerge.
The cards are full of fascinating characters – most of them nude – who are waiting to invite you into their creative, sacred world and whisper their secrets in your ear.
My readings with this deck have been deep, fun, humorous, insightful, etc…
I could go on and on about this deck but I feel like words won't do it justice. This deck has to be seen to be fully appreciated….
This deck has a nice feel to it. Card stock is slightly on the thin, flexi side and the finish is somewhere between matte and gloss. Despite these cards being quite tall, I usually don't have trouble shuffling them with my small hands.
While Wolff's Cartomancy follows the Rider-Waite style it is definitely no Rider-Waite clone! It is one of those decks that is different enough to make pondering the cards enjoyable but not so different that you're left wondering what the f*ck is this supposed to mean? You know what I'm talking about!
I feel that this deck is appropriate for all levels of readers, although total beginners may struggle with some of the cards. But no matter what your experience level is, Wolff's Cartomancy will make an exciting addition to your Tarot collection.
To purchase or find out more about his deck: https://www.biancawolff.com/product-page/1-deck-of-wolff-s-cartomancy