Are you new to Tarot? Just getting started on learning the Tarot card meanings? Feeling overwhelmed?
Learning how to read Tarot cards can be an overwhelming experience. It can seem like there is just so much to learn and figure out. But don't freak out….learning Tarot can be more fun than stressful. I promise!
I have compiled my best resources for Tarot beginners, so you can relax, have fun and take it one step at a time.
*If you enjoy this series of articles & tips please sign up for my Newsletter
Tarot beginner? Start here!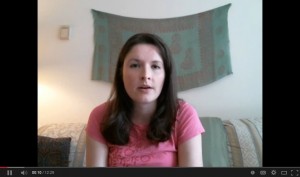 Watch my video to learn the 6 essential steps to learning Tarot. I tell you which Tarot deck to start with, what books I recommend and the best way to learn the Tarot card meanings. Watch it right here…
Best Tarot Cards for Beginners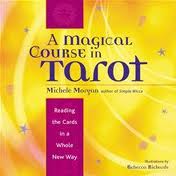 Best Tarot Cards & Books for Beginners
If you are a Tarot beginner, its best to keep it simple. You might be tempted to buy a whole bunch of decks and books, but I would recommend purchasing just one deck and one or two books to start. Here are my recommendations…
Tarot Spreads for Beginners
3 Card Tarot Spread ~ Past, Present & Future
This is one of the most common and useful Tarot spreads. Its perfect for Tarot beginners and it also works great with oracle cards! Read more…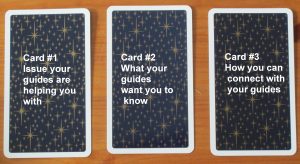 Connect with Your Angels & Spirit Guides
This 3 card Tarot spread was designed to help you connect with your Spirit Guides and Angels so that you can receive high-level guidance and comfort. Read more…
 Best Articles & Exercises for Beginners
In this simple, step by step process, you will learn how to give yourself a meaningful, intuitive Tarot or Oracle card reading, regardless of your level of experience. An audio version is also available. Read more…
Join me as I dive into each Major Arcana card, one at a time! I'll help you uncover the secrets, symbols and messages of the Majors and give you some fun journalling questions to ponder. Learn more…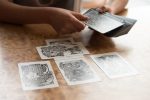 Many people fear that Tarot can attract negative entities, spirits and energies into your life. Is there any truth to that? Do you need to protect yourself before doing a reading? Find out here….
Your Tarot d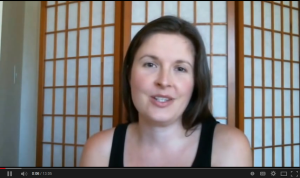 eck can be like your own personal life coach! Here's my easy peasy formula for gleaning important info and guidance into your life via your Tarot cards. No experience necessary! Read more…
These are my own juicy interpretations of the Major Arcana cards, but I have stayed pretty close to the mainstream Tarot meanings. You may also want to check out my List of Tarot Card Meanings, which is a handy reference! Read more….
Learning all 78 Tarot card meanings can seem like a daunting task! These are my seven favorite techniques for learning Tarot card meanings. This article includes a video and plenty of exercises to help you learn your Tarot cards. Read more…
Have you ever felt like your Tarot deck just didn't "get" you? In this must-read article I will show you how to establish a magical connection with your Tarot deck, so your readings will be more fun, accurate and helpful. Read more…
What is Intuition? How do you access it? And most importantly… how do you use it to read Tarot cards? Learning Tarot isn't just about memorizing card meanings, it also about awakening your psychic senses. This article also includes a video! Read more…
If you are a Tarot newbie, you may feel a little hesitant about sharing your new hobby with friends and family… for fear they will disapprove, mock or criticize. Here are my 4 methods for dealing with others negative opinions about Tarot…read on…