A: If you are a Tarot beginner, its best to keep it simple. You might be tempted to buy a whole bunch of decks and books, but I would recommend purchasing just one deck and one or two books to start. You don't want to overwhelm yourself!
I highly recommend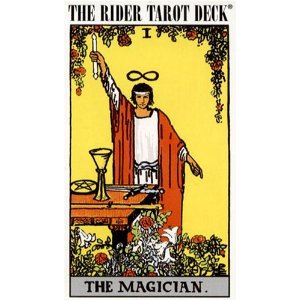 buying the basic Rider-Waite Tarot Deck (sometimes called the Rider-Waite-Smith Tarot Deck or RWS for short). This is the best tarot deck for learning on for two reasons:
The images in the Rider-Waite-Smith tarot deck are clear, simple and easy to learn.
Most modern Tarot decks are based on the images and meanings of the RWS. Once you learn the card meanings and structure of this deck, you will be able to read from most other decks quite easily.
There are many variations of the RWS tarot deck, such as the Radiant Rider-Waite or the Giant Rider-Waite. These variations differ in their size or coloring, but the imagery is the same. I use the Universal Waite Tarot and I highly recommend this deck, particularly for a Tarot beginner.
Read my review of the Rider-Waite tarot deck, to find out more about this deck.
If the Rider-Waite tarot deck does not appeal to you, there are other excellent decks to learn with. The Hanson-Roberts Tarot is another good deck for the tarot beginner.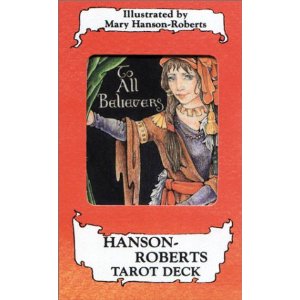 The imagery closely follows the Rider-Waite deck, but some feel that the artwork is more likeable – it really just depends on your personal tastes.
Nearly every Tarot deck comes with its own little white book (LWB) – a tiny booklet outlining the basic meanings for each card. Some LWB's even include a basic tarot spread or two. But for further understanding and learning, it is best to have a more detailed tarot book on hand…
Great Books for the Tarot Beginner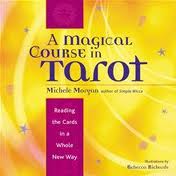 The first Tarot book I ever read was A Magical Course in Tarot by Michele Morgan and it has remained one of my favorites.
This book covers the basics of Tarot reading in a fresh, inspiring manner that will get you excited about learning Tarot.
The author teaches you how to tap into your intuition to read the cards, so you aren't just relying on memorizing the card meanings. This book is enjoyable and easy to read, making the Tarot seem very learn-able without taking the magic and mystery out of it.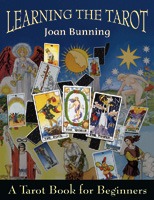 Another great Tarot book for beginners is Learning the Tarot: A Tarot Book for Beginners by Joan Bunning.
This book is packed with information, tips and exercises and presents learning the Tarot in a very logical, well laid out manner. This is one of those books that you will refer back to again and again, even after you have mastered the Tarot.
Please visit my Tarot Shop to see some of my other recommended Tarot books and decks.
Back to Ask Kate! to see more Q & A's