Who is the Daily Tarot Girl?
My name is Kate and I warmly welcome you to my website!
I am an Intuitive Tarot Card Reader and Tarot Teacher, Writer and Dancer. I adore Tarot, oracle cards and all things metaphysical.
I collect Tarot decks like a crazy woman and I'm hopelessly addicted to buying books on Amazon – mostly books about astral travel, lucid dreaming, psychic development,  hypnosis and past lives!
My favorite thing to do is spend the day curled up on my couch reading paranormal romance novels and sipping tea. Bonus if it's pouring rain outside 🙂
I dream of one day writing a novel, living in my very own enchanted cottage with a veggie garden + cat and traveling to exotic places to teach workshops and retreats. (Update: dream partially achieved! Still working on the novel and travel part though).
I love working out, running in the forest, buying weird things at the health food store, napping in the sun and petting animals of all kinds.
My Alter Ego
I also happen to have an evil twin/alter ego – Veronica Noir – she used to help me out by doing the naughty Friday Tarot readings on my tarot blog, until she basically abandoned ship and decided to take an extended vacation (that bitch!)
Veronica is everything I abhor yet wish I could be – whippersnapper smart, unapologetically slutty and filthy rich. She spends her time spying on neighbors, doing nude yoga and drinking martinis in the daytime (the nerve!) – you can check out her readings right here.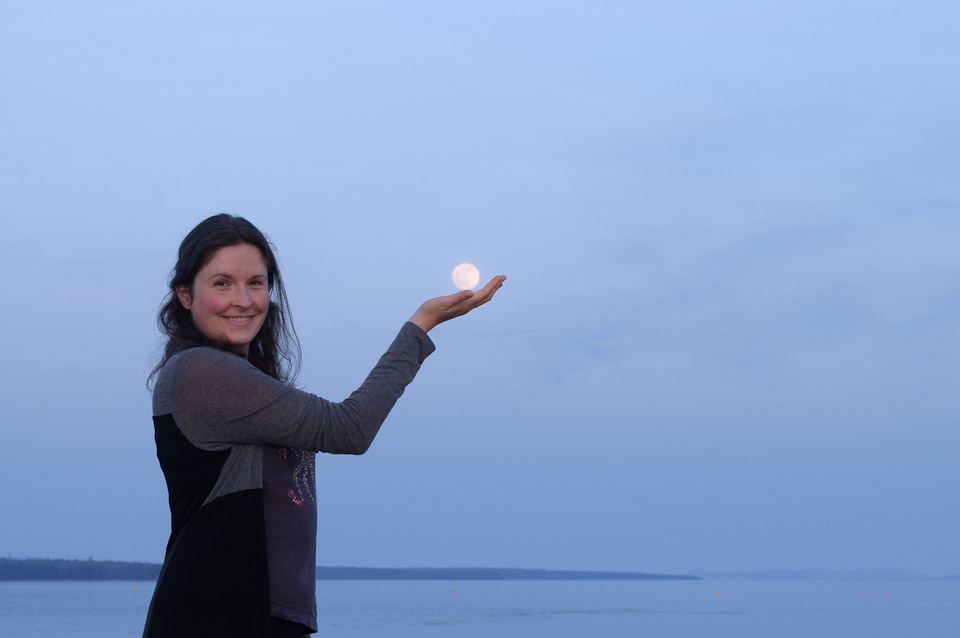 I was first drawn to Tarot during a major transition period in my life.
I had just decided to leave my boring office job for something more fulfilling….but I had no idea what that was and I had no backup plan!
During this time, I taught myself how to read Tarot and I found that the cards brought me peace, comfort and the sense that there was a bigger plan at work, like everything was connected.
I was drawn to Tarot because…
The cards seemed so mysterious, magical + otherworldly. I thought if I could even learn a little bit about them, perhaps some of that magic might rub off on me.
I fantasized about giving Tarot readings surrounded by black candles, crystal balls and incense smoke, having complete strangers tell me their secrets, dreams and deepest troubles.
This mystical snapshot of unexpected intimacy drove me to study Tarot with a voracious appetite!
My Journey
Eventually, I graduated from doing readings for myself to practicing on skeptical friends and family. Long before I felt "ready", I began doing professional readings via the phone, email, in person and even reading at fairs and parties.
But even when I began doing professional readings, I still struggled with confidence, trusting my intuition, actually using my intuition and getting over some major fears and doubts – fear of saying the wrong thing, doubting my own intuition and wondering if I was truly helping people by giving readings.
I have learned so much over the years about giving Tarot readings and understanding the true purpose of this mystical deck of cards. Now I wish to share that knowledge with you so that you too can use Tarot to guide you on your path.
My Mission
I created daily-tarot-girl.com because I felt drawn to share my knowledge of Tarot card reading + inspire you to use your Tarot cards for personal growth and connecting with the Divine.
It's my desire to:
♥ Help you have a blast with your Tarot cards
♥ Turn you into a kick-ass, confident Tarot reader
♥ Show you how to receive high-level guidance via your Tarot cards
♥ Entertain you with my fun + informative Tarot Blog
I am here to teach you how to tap into your intuition and read the Tarot the way it was meant to be read! Click here to download my free tutorial on this topic.
Work with me
I work with Tarot students + readers of all levels, helping them increase confidence and take their reading skills to the next level.
I offer fun Tarot classes & E-courses, and a variety of Tarot e-books to help you spark a love affair with your Tarot cards!
Cheers and Happy Tarot Reading,
xoxo
Kate