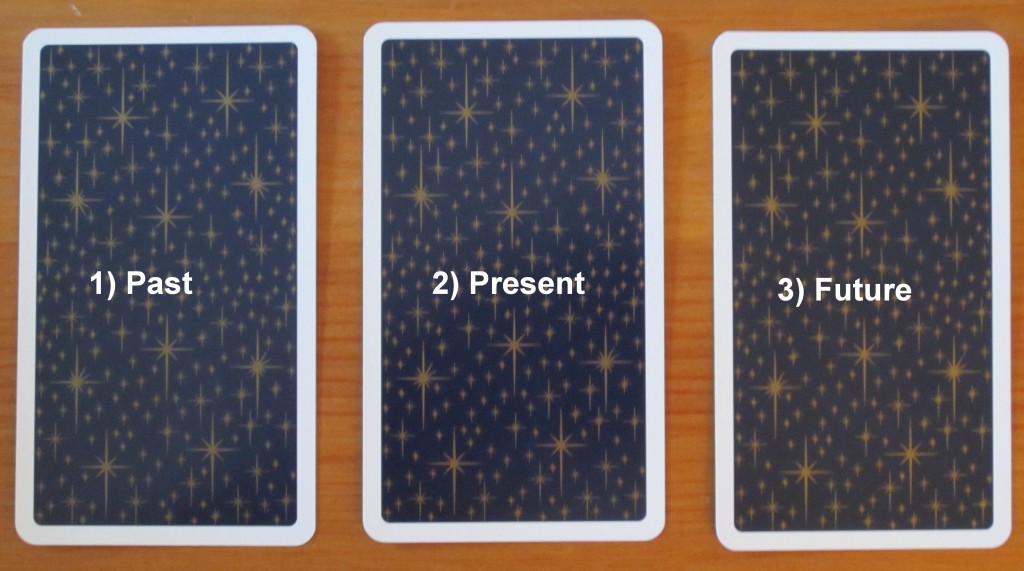 This 3 card tarot spread is a quick and simple way to get insight into the past, present and future. There are many variations on the 3 card tarot spread, including the past life tarot spread, but this is one of the most common and useful (in my opinion!) spreads. This spread also works great with oracle cards if you prefer using those.
1. Past
Energies and events that are in the past yet still effect you
How your past either holds you back (blocks) or helps you move forward (growth)
What you need to take from the past and use to your advantage today
2. Present
What is going on for you right now
The energy of the present moment
Opportunities and challenges that are currently being presented to you
3. Future
Outcome of situation
The direction that things seem to be moving in
What you are wanting


Look closer at each card and ask yourself what it represents:
Some possibilities are…..
A person in your life
A situation
Your emotions / feelings
Your thoughts
You and the way you are approaching things
A new way of seeing things
A possible solution
Here is a video demonstration and mini lesson (taught by me!) on how to read tarot cards using the past, present, future 3 card tarot spread: