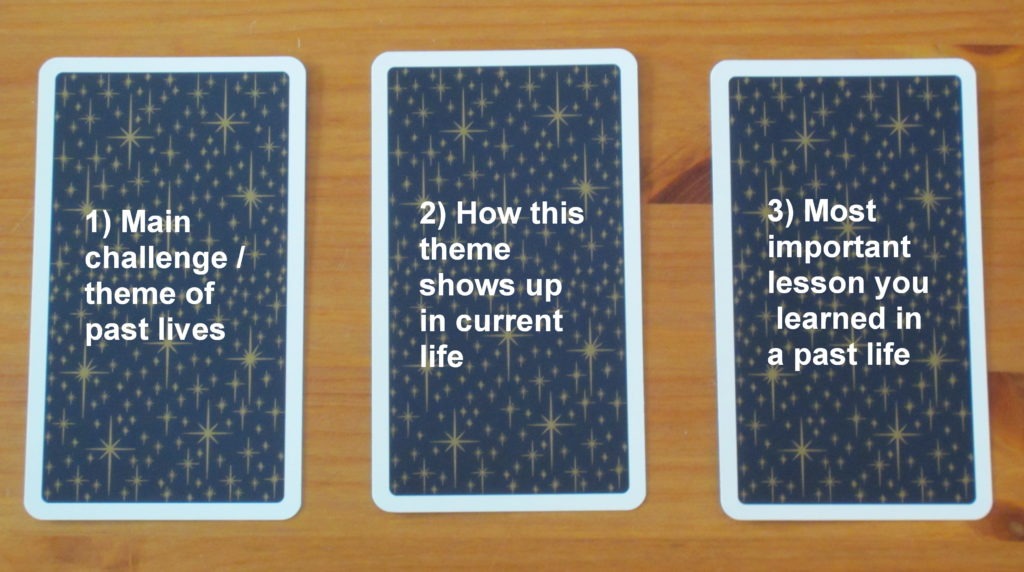 Are you curious about your past lives and how they effect you today? This past life tarot spread will help you understand the challenges and lessons that you are currently experiencing which have been carried over from past lives.
You will also be able to identify the important lesson that you learned from a past life which can help you the most right now. Insight and understanding of past lives can be extremely helpful in transcending current challenges and this past life tarot spread helps you do just that!
1) Main challenge / theme of past lives:
Major lesson / issue that you are currently working on which has its roots in a past life (or past lives)
What you need to understand about your past life in order to transform your current life
2) How this theme shows up in current life:
Current situations which you are manifesting in order to learn the lesson carried over from your past life
How your past life issue is showing up today
3) Most important lesson you learned in a past life:
What you learned in a past life that will help you dissolve the issues you are having today
How you can use the wisdom you currently have to heal your past life issues
Here is my demo-video on how to do a past life reading using this spread:
If exploring past lives is of interest to you, I highly recommend Brian Weiss's book Many Lives Many Masters and Past Lives, Present Miracles by Denise Linn.