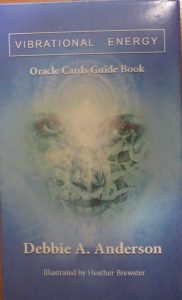 The Vibrational Energy Oracle Deck was created by Debbie A. Anderson and illustrated by Heather Brewster. Published in 2013 and printed in Canada, this is a 52 card deck that comes with an 80 page guidebook.
Likes:
Simple and easy to use cards
Images make you feel zen-like
Printed in Canada!
Dislikes:
What first struck me when I took these cards out of the box and began using them was how calming the images are. The art is deliciously simple and zen-like. The more I gazed at these cards, the more centered and clear-headed I felt.
The card stock is glossy – but not too glossy – and reasonably thick. They are the size of your average Tarot deck with rectangular shaped cards that feel good in your hands and are a pleasure to shuffle.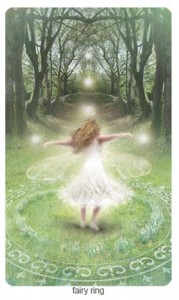 The cards come with a companion book that has all the card meanings and a special oracle card spread that uses 11 cards. I found the book quite helpful as it gives you important insight into the cards, but without being wordy or too "out there". Most of the cards are easy to understand right away but some are not, so the guidebook was handy for that.
What really sets the Vibrational Energy Oracle Cards apart from many other decks I have worked with is that the cards are "emotionally neutral". Let me explain what I mean by that! When you draw a card from this deck you don't ever think whew! I got a good card or oh crap, I got a bad card!
This made it so I didn't have strong emotional reactions to the cards – like I said, working with them puts you in a relaxed, zen frame of mind. These are excellent cards to use when you are feeling very emotionally charged about something because they help get you back to your center, to a calm point of reference.
When I read with these cards, I like to go with my intuition first, then look up the meaning in the book after. I have found that two card readings work nicely with this deck. I will pull one card and then a second one for either clarification or validation (if I feel its necessary). Often the second card is so similar to the first that it just gives me the warm fuzzies because then I know that this deck is attuned to me!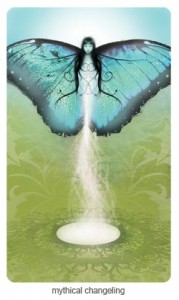 If there was one thing I could change about this deck it would be the white borders around the cards. Most decks have this and it drives me nuts – I prefer to see images without borders. This isn't a big deal and I can always trim my deck if the borders really bug me.
Buy this deck if…
You are new to oracle cards and would like a simple, easy to use deck to work with
You are stressed out, overwhelmed and want something to help calm your mind and put you at ease
You have many oracle decks, but are looking for that special deck that makes you feel blissful and empowered!
To purchase this deck, visit the author's site.