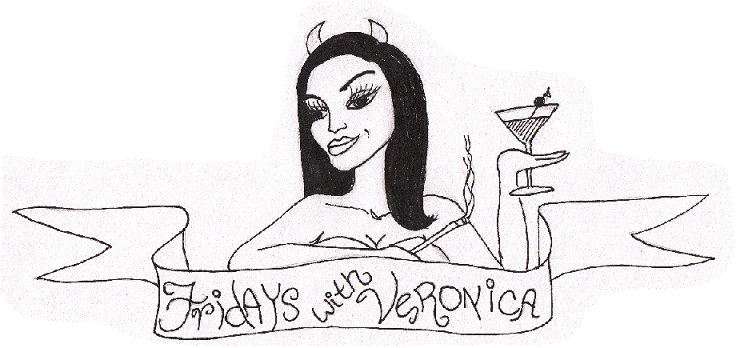 Veronica is my Tarot reading twin. She's just like me except she's bad, slutty and has way more fun! When she's in between spa appointments and sex cruises, she's kind enough to devote her spare time to writing these Friday readings. Enjoy!….
There are two main things we humans do: consume and create.
Both are valid. Both are important. But if you do only one then you're up shit creek without a paddle.
I, Veronica, love to consume! I voraciously munch cinnamon buns with my London fog every Sunday afternoon. I love watching artsy fartsy euro porn, listening to grisly true crime podcasts and reading celebrity gossip mags!
But consumption becomes destruction if it isn't  balanced out with creativity. Your soul withers and your mind becomes numb.
So this weekend, make sure you enjoy the things you consume, but then let them inspire you to create!
Bake some cookies, draw pictures of your cat, build a tree fort or slather your naked body in paint and roll around on a canvas in your backyard.
You get the idea. The sky's the limit!
So tell me….what 3 things do you love to consume and what 3 things will you create this week?