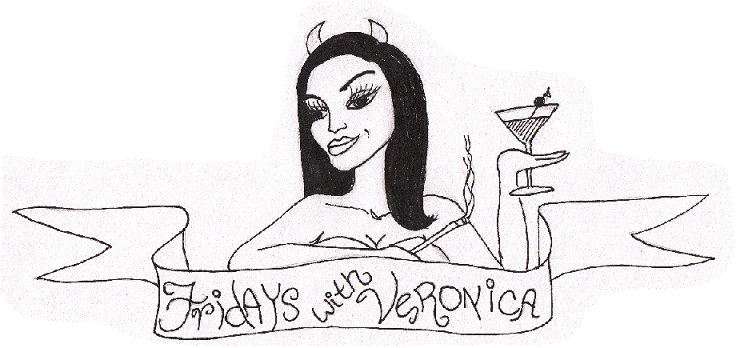 Veronica is my nefarious Tarot reading twin. At night she slinks through the streets under the cover of darkness, hunting for young, unsuspecting man-meat. By daylight she naps, writes filth and eats bon bons. But on Fridays, she reads Tarot – for you, right here…
The Hermit has hobbled into your life today to tell you one thing and one thing only….
"Be a trailblazer and decide for yourself what's good. Don't rely on others to tell you. They have terrible taste."
So the Oscars happened last week. Or was it the week before? I don't know because I didn't watch…I'm way too cool for stuff like that.
But do you notice how year after year awards are dished out to depressing films about being miserable?
Yeah. Avoid that shit.
That's why I'm giving you my list of Oscar picks. These films were never actually nominated for an Oscar. But they should have been. And would have been if this were a sane world…
Showgirls
One of the campiest, most memorable movies to come out of the 90's was Showgirls. If you haven't seen it yet, you're missing out. Of course those stuffed shirt critics panned it, but what do they know? Nothing.
Basic Instinct
This is your classic 90's femme fatale movie starring Michael Douglas as a helpless man victim. Women in 90's movies were always taking advantage of Michael Douglas for some reason.
Elvira: Mistress of the Dark
This movie is a classic! I remember making my babysitter watch this one probably 50 times. Sadly, at that time I didn't realize this movie was a comedy. I thought it was a horror movie. Oh to be seven years old again!
Haunting Desires
You probably haven't heard of this little known art-house film. It's about a strip bar run by vampires and a perverted homicide detective who dresses like Dick Tracy. I bought the DVD at my friend's garage sale and have since given it to my other friend as a wedding gift. I kind of got the vibe that this film was shot with one of those home movie camera's that annoying dads carried around in the late 80's. But it only ups the camp.
Any of the 10 Step Up movies
I didn't realize there were so many Step Up movies until last week when I was day-drunk, scrolling through Netflix. My favorite part about these movies is that they don't make you think. You can get up for a pee and not worry about pressing pause. You can eat popcorn and it doesn't matter if the crunch crunch sound drowns out the "dialogue". A masterpiece indeed…
So now I want to know…
what are your favorite movies of all time (that no one else liked)?