This Love Tarot Card Spread is for those wanting some insight into their current romantic relationship. Use this Love Tarot Card Spread to evaluate the quality and characteristics of your physical, mental and spiritual/emotional connections with your lover.
If you would like to know how to improve an area, just pull another card and place it on top of the other card.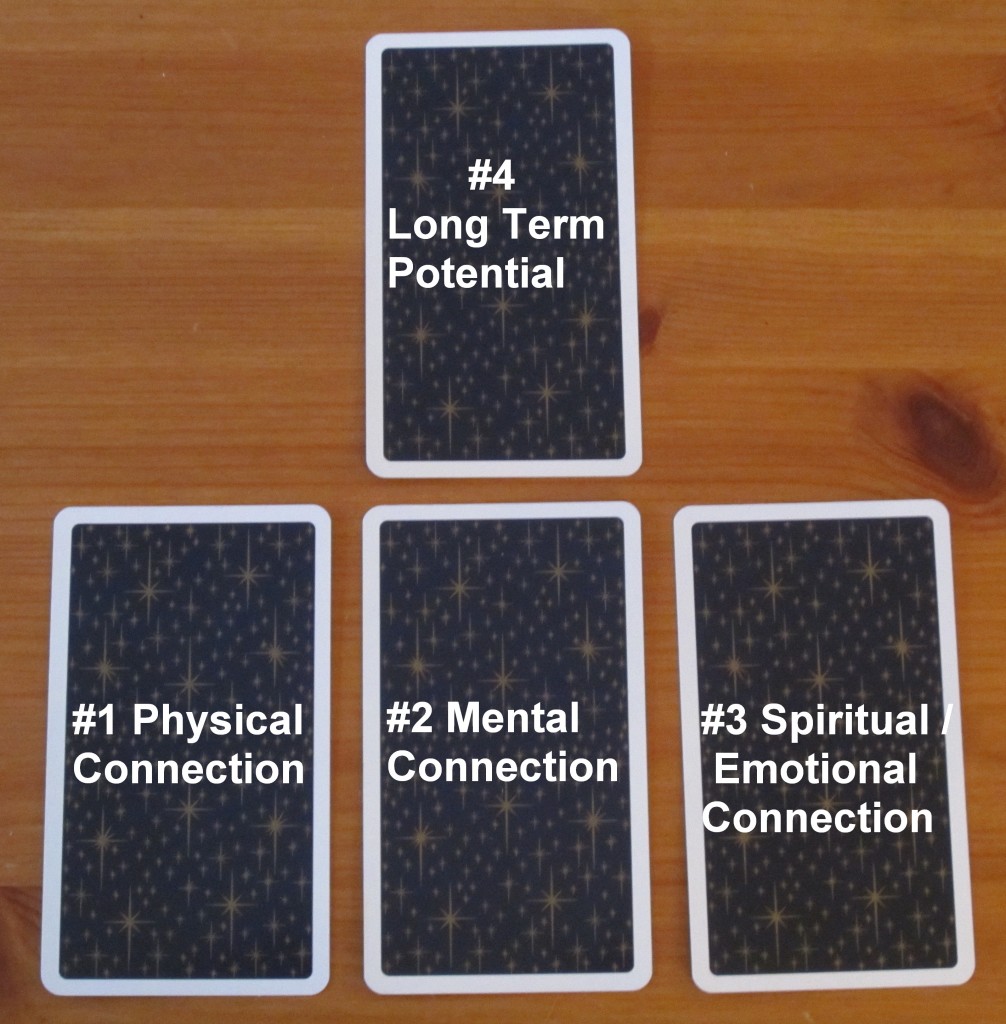 For more relationship Tarot spreads like this, check out my e-book Tarot Card Spreads for Love, Sex & Relationships
1) Physical Connection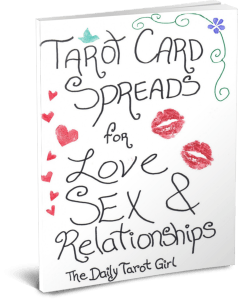 sex life, physical intimacy
physical attraction
2) Mental Connection
sharing similar interests
communication, conversation
3) Spiritual / Emotional Connection
shared dreams & goals
feeling deep love for your partner
4) Long Term Potential of Relationship
Some cards that indicate your relationship is rock solid would be any of the Kings or Queens, Aces, Ten of Pentacles, Ten of Cups, The Emperor, Magician and Empress.
This card often relates strongly to card #3 (Spiritual / Emotional Connection), since if this area is lacking, there is little chance of long term success. You can compare these two cards and see how they interact with each other.
*Remember, if an area is lacking, ask for guidance as to how you can improve it and draw a second card.
Here is a video demonstration of me doing a reading for a friend using this spread…
You May Also Like:
Relationship Tarot Spread
More Tarot card spreads….