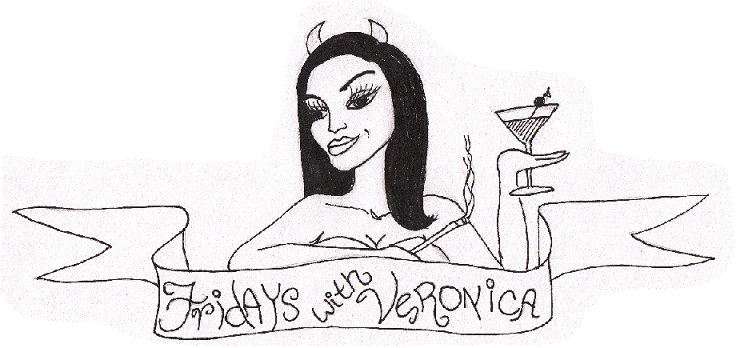 Veronica is my evil twin and Tarot reading queen! Each Friday she gets to share her cheeky wisdom on my blog. Let's see what depraved insights she has about The Tower…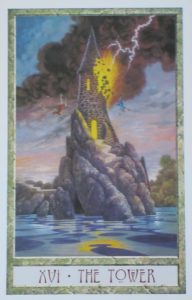 Remember when you were a kid and you'd spend all day making a sandcastle, just so you could watch the tide come in and destroy it?
Life is kind of like that, but now that you're all grown up, you get attached to your creations and throw a shit fit when things start to crumble and collapse….but you could be squealling with evil glee, if you wanted to!
Job losses, marriage breakdowns, the appearance of wrinkles and greying hair – all these things can be met with wild delight, if you're in the right frame of mind.
So….are you getting upset about something merely because you think that's the response you're supposed to have?
Maybe those horrible events don't have to cause you suffering after all?
Another way to see this card is to see it as an exploding, fiery phallus, with little people being spewed out the top. Either way, I think The Tower is a real gem of a card 😉