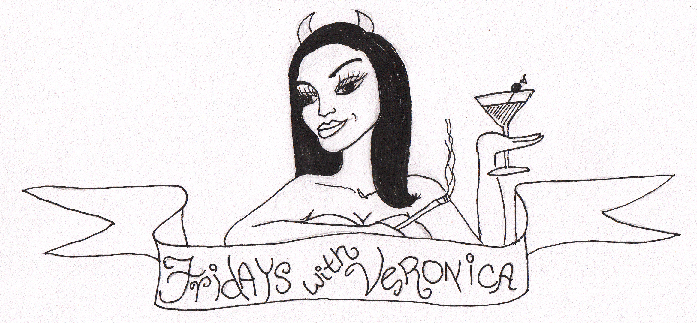 Veronica is my evil twin/alter ego and queen of Tarot. She has everything I don't….copious cleavage, hordes of boy toys trailing after her and a hankering for day drinking. The only thing I have in common with her is we both write about Tarot for this blog!
Does being tied up and blindfolded actually turn you on? Or are you just looking for a good excuse not to do anything today?
The Eight of Swords is all about lying to yourself that your hands are tied and you have no choice, because you don't really want to be powerful right now. It just feels a little too….difficult.
I hear you! Living your dreams and transforming the planet is kind of exhausting at times. But guess what?
You didn't come here to watch Vampire Diaries re-runs, munch banana-caramel-crunch-chocolate bars and buy stuff on Amazon.
Oh, wait. That's what I did all day yesterday. Let me rephrase that.
You didn't come here to only do those things. You are capable of so much more. So untie those wimpy ropes that represent bullshit excuses and lift that blindfold so you can see things clearly – you've got places to be!
Tell me (in the comments below)…..what non-lazy thing will you be doing this weekend?