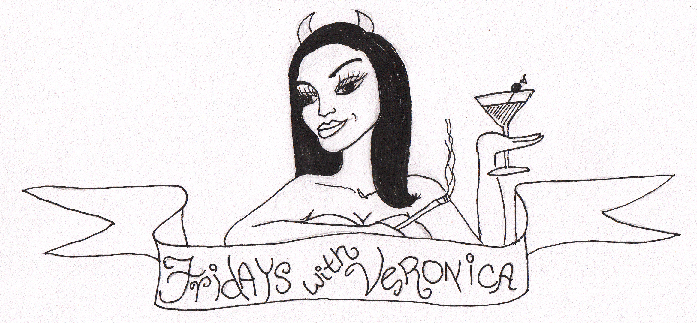 Veronica is my evil Tarot reading twin. When she isn't writing for this blog she's strutting about naked in semi public places (see below for details), traveling to exotic locales for fresh man meat and taking it easy on her black leather chaise lounger with a blood colored martini in hand! That's right – she's baaaad to the bone!

Here's a true story that's really tragic and sad….
I once went to a women's only spa in London that had a no nudity rule. They even made me sign a form promising I would keep my bathing suit on.
I would have cried bloody murder but I'd just spend over an hour on the London underground, taking the most convoluted and confusing route ever.
But a spa with a no nudity policy? That's like going to a restaurant and not being allowed to eat. Or like going to an art museum and not being allowed to touch any of the paintings. Absurd!
So with hate in my heart, I put my bathing suit on. But when I was in the darkened steam room and no one was around….I totally flashed my boob!
The Hierophant is about rules – stupid rules that only exist to control people and don't actually serve any real purpose. But it is also about finding delicious and creative ways to break those rules and claim sovereignty.
What bullshit rules will you be breaking this weekend? Tell me all the deets in the comments below….