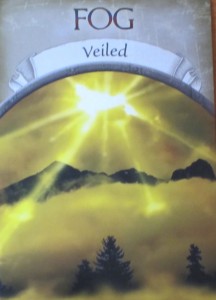 Things are not as clear cut as you'd like them to be today. The fog has rolled in and you are clamoring for clarity. Relax – you don't need to know everything right now. Take things one step at a time.
If you find yourself thinking that you need to have it all figured out before you take the first step, you will never go anywhere! Sometimes you don't need to know your destination before you set out. You just have to start walking.
Sure, things seem murky and confusing now, but the fog will eventually lift and everything will be as clear as day. But don't think that this temporary fogginess is a good excuse to just sit there and do nothing! Put one foot in front of the other and keep on going – you're almost there.