There is something that I occasionally hear people say that drives me batshit crazy.
It is this:
"I don't charge for giving readings because being able to read is a gift so therefore I would never charge someone for it."
Ummm….what the f*ck?!
I typically hear this from readers of all types – tarot, psychic, mediumship, etc and it often carries a whiff of judgement upon those readers who do charge for their services.
Before I launch into a big rant about this, I first want to say that there are some very good reasons that readers recoil at the idea of charging for their talents. I felt this way in the beginning and I'll tell you why in a minute.
Now for the rant…
Believing that it's wrong to charge money for your talents or "gifts" is like saying that if you are really good at something then you should not make money at it because that is somehow unfair for everyone.
But what does that mean? Is it only okay to make money from doing things you aren't very good at or don't really enjoy? What kind of world would we be creating if we believed this? I know – a world where everyone is miserable and no one is doing what they are meant to do.
I think the hesitation some readers (or artists and healers for that matter) feel about charging for their "talents" stems from some misguided concept of "honest work" and making an "honest living" which dictates that you must work hard at doing something you don't really enjoy in exchange for a meager paycheck so you can survive. Anything more attracts suspicion!
This is a totally outdated, ridiculous idea, but so many of us still have this belief nestled far back in the dark recesses of our minds, whether we know it or not. It's time to let it go.
Are Tarot reading skills really a "gift"?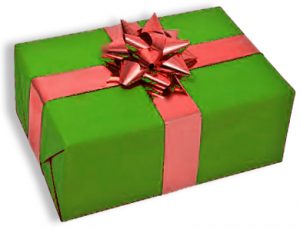 Almost all readers I know have worked tirelessly at honing their skills. No one pops out of the womb being able to read Tarot. Even the most accurate psychics and mediums must study and practice to have better command of their "gift".
When I first picked up a deck of cards, I had no idea what to do with them! I read tons of books, practiced like crazy and took courses in psychic development, reiki and counselling.
The ability to give good readings may be a gift, but its a gift with no instruction manual! It requires training and practice….which does not come free.
My Wish…
Whether you already read tarot professionally or would like to transition from doing free to paid readings, I hope what I have to say here helps you in some way. And whether you feel totally A-okay with charging others or if you feel slightly apprehensive or downright icky about it – I hope what you read here helps you sort out your feelings.
Why accepting money for a Tarot reading can feel….awful
Over the years, there have been times that I felt awkward about making money from reading Tarot. I no longer feel this way, but below are the main "issues" that I struggled with and how I overcame them.
1) Tarot gets a sleazy rap
Tarot reading, along with other types of readings (astrology, psychic, etc) is often judged by the general public to be a charlatan's gig, and Tarot readers to be modern day snake oil salesmen, taking advantage of gullible people by promising them answers to their problems and glimpses into the future.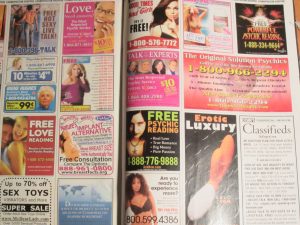 When I was a teenager I used to read Cosmopolitan all the time (no wonder I was so messed up!) and I remember at the very back there were tons of little ads for diet pills, sex toys, breast enhancing creams, psychic hotlines, LaToya Jackson and….Tarot readers.
Not charging money for giving a reading eliminates the risk of being accused of being a scammer who is out to take people's money.
How to shift this: You can't control what other people think of you, but you can control how you think of you. Get clear on why you want to give Tarot readings, develop strong ethics and boundaries and be clear and honest about what you can and cannot do during your readings. Once I did these things, my fear of others judgements totally evaporated.
2) You just want to help people
As a Tarot reader, you aren't out to exploit people. You want to help, heal and guide those you read for.
When I first started reading Tarot professionally, I noticed that many clients came to me during times of crisis or struggle and taking their money in exchange for a reading – particularly when I knew they didn't have much money – made me feel like I was in some way benefiting from their troubles.
Many of us who view Tarot reading as a helping profession also believe that in a healthy society, help should be freely given and compassion and guidance shouldn't carry a price tag like everything else.
How to shift this: In a perfect world we would all be able to help each other, express our gifts, do what we love and not worry about money, bills and having enough food to survive. Maybe some of us even have a distant memory of some utopia where things were like this.
However….we need to acknowledge that we don't live in that world just yet – right now we have bills to pay and it's not like we can just call up our gas or electric company and say "oh, I can't afford to pay the heating bill this month, so how about a Tarot reading coupon instead?"
If readers didn't charge for readings, they would have to get other jobs which would eat up time and energy that could be spent on giving readings. Which would mean they are no longer using their "gift" to help others. Silliness!
3) Am I really good enough?
Almost all Tarot readers, at some point, struggle with confidence issues. The major benefit of not charging money for your readings is that it dampens performance anxiety and lets you relax. If you deliver a terrible reading, its not like your client will be angry with you for running off into the night clutching their money and laughing like a drunken gypsy!
And I think that often this is the real reason many wonderful Tarot readers don't like to charge for their service. Putting a price on what you do is making an unspoken promise to your client that your reading is going to be worth $____. If you aren't 100% certain this is true, then it can feel very uncomfortable.
How to shift this: Do whatever it takes to gain confidence in your skills as a reader. This might mean doing free readings as practice – but make sure you get feedback from those you read for, as this will boost your confidence and trust in yourself.

But do you

have

to charge?
Keep in mind there is no rule that says you must charge money for giving Tarot readings. Maybe you just want to keep Tarot reading as a fun hobby or perhaps you would rather trade your Tarot skills for baked goods or sexual favors? I don't judge 😉
My advice is to be intentional and deliberate about why you give readings and why you choose to either charge money or give them for free. If you give them for free, make sure you aren't doing so out of guilt, low confidence levels or fear.
If you really don't feel comfortable charging for your "gift", then charge for the time and energy it takes to give a reading – because that, after all, is always worth something!
What do

you

think?
Please share your opinions and experiences in the comment section below – I would love to get your take on this hot topic!