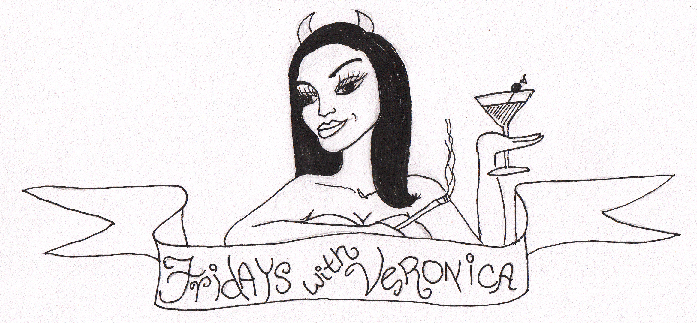 Veronica is my evil twin sister who spends her days flirting with 20-year-old boys, suntanning topless on public beaches and saying NO to charities….she needs that money for martinis! Let's see what evil advice she has for us today…
Today's Tarot card is Participation (aka Four of Wands).
When I was in elementary school, my teachers were always blathering on and on about "participation." As in "Veronica, why aren't you participating?"
Well, for starters I don't participate in things that are stupid (like dodgeball) and I certainly don't participate in things just because generic rule followers request it of me.
So take a look at your life today and notice what kinds of things you're participating in. Do you enjoy it? Does it bring you satisfaction? Or are you doing it to appease someone?
For example, do you participate in donating to the charity of the week when you're going through the checkout at Costco? Is it because you want to? Or is it because you're worried that if you don't, all those hot dog munchers behind you will think you're a heartless bitch?
Participation is wonderful when it brings people together and diabolical when it forces you to just go through the motions for fear of being ostracized !