Just for fun, I have rounded up my top ten Tarot decks! Out of all the decks in my Tarot deck collection (and there are many), these are the decks I go back to again and again.
As an adventurous and promiscuous Tarot lover, I may scamper off with other decks from time to time just for the thrill, but I always return to these ones because I know I'm always guaranteed a satisfying, soul quenching reading.
These decks are in no particular order. I love #1 just as much as #10!
1. Dame Darcy's Mermaid Tarot
For many years I have been waiting to find THE perfect Tarot deck. A deck that just clicks with me and makes me feel at home. For me, this is that deck.
There is so much I love about this deck – the nautical theme, the mermaids, the hand written card names, barely-there borders, matte finish, blah, blah, blah….but the real magic is in the energy of these cards.
This is a one of a kind, special deck – not just visually, but energetically. I feel like I am truly tapping into my gypsy, tarot reading self when I read with these cards.
Buy this deck on Etsy
2. Osho Zen Tarot
When I first saw the Osho Zen Tarot deck I didn't like it at all. I don't know why, but it seemed almost too simple. Then a few years later, I saw it again and absolutely had to have it!
Since then I have spent hours working with these cards. I find them to be excellent at getting to the real meat of a situation – the deep, underlying issues that need to be recognized.
If your into things like Eckhart Tolle, Eastern spirituality and meditation, then you will really enjoy working with this deck. It's not "new-agey" or anything like that, but if your interested in understanding the inner workings of your self, ego and mind, then this deck will help you along the way.
I think that both men and women will equally enjoy this deck – many Tarot decks are a bit girly and fluffy, but not the Osho Zen.
3. Hezicos Tarot
There is so much I could say about the Hezicos Tarot! Whimsical, fun and insightful, I love using this deck for self readings. The images and symbols on the cards really pull me in and I find myself going on a mini-journey into my self each time I read with this deck.
Update: this deck is now out of print 🙁
4. Universal Waite Tarot Deck
Here is a good old, classic Tarot deck! I always recommend this deck as the deck to learn on, because if you learn with this deck, you will be able to easily read with most other decks that are based on the Rider-Waite structure and symbolism.
To be perfectly honest, this deck isn't my favorite deck to read with, but it is one of my favorite decks to meditate with and to study.
Read my full review of this deck right here
5. Crystal Visions Tarot
This deck has been a long-standing fave of mine. I ended up trimming my deck to get rid of the annoying white borders, so the cards in this photo look a bit different from when I first got them.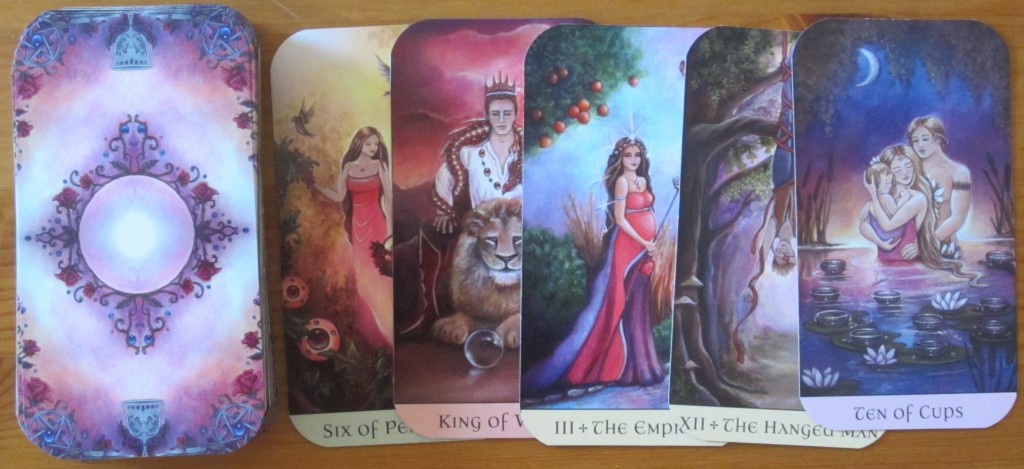 This is a gentle and mystical deck with a girly vibe. I like using it for professional readings because there are no scary looking cards and everyone seems to love this deck.
 6. Morgan-Greer Tarot
Now here's a succulent, colourful deck that's just bursting with 1970's sexiness!  Handlebar mustaches and fertile flowers bloom unfettered by mojo-killing borders. This is one of the few decks out there that is borderless – and thank God for that!
I accidentally bough the Spanish version of this deck – which is actually a good way to learn a few Spanish words – but you might not want to do that if your a total beginner who doesn't speak Spanish!
7. Hanson-Roberts Tarot
This is the deck I usually take with me when I travel and there are 3 reasons why I love it…
1. This deck closely follows the Rider-Waite-Smith deck, so it's easy for beginners
2. Cards are quite small –  like a mini deck – and can easily be carried in your purse or pocket. This makes them easy to handle and less intimidating than a full size deck.
3. Images are fairytale-ish and even a bit childish, which gives the deck a gentle feel to it.
8. Shadowscapes Tarot
This deck is super atmospheric and gazing at these cards can transport you to another world – especially if you're the spacey-outey type like me!
I love using this deck for both professional and self readings. My only gripe is that the cards are very detailed and so I find myself squinting a bit. But nobody's perfect!
9. Anna K Tarot
This is one of my most "down to earth" decks – when I read with this deck, it just makes sense, especially as it pertains to my everyday life.
The cards closely follow the Rider-Waite-Smith imagery, so this is a great deck for beginners to learn Tarot with.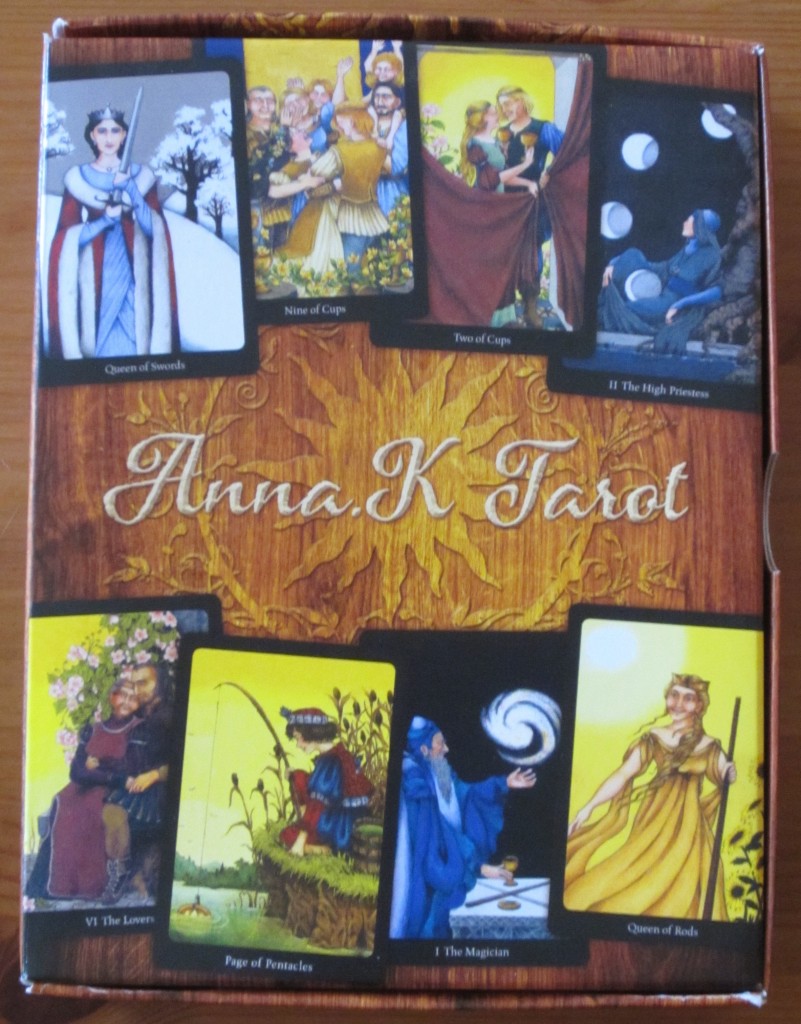 10. Druidcraft Tarot

This deck has major personality! The people on these cards can sometimes seem a bit fugly, but they're always easy to relate to.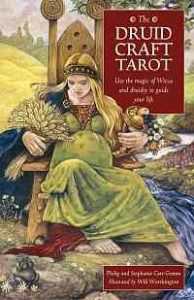 What I love about this deck:
1. Big cards! Yes, it makes it impossible to shuffle but the cards act as windows into a different realm. A realm I want to endlessly scamper about in.
2. Druidy vibe and magical feel – you really feel like your using a special deck of cards when you do a reading with the Druidcraft.
3. The companion book – if you can, it's worth it to get the book and deck set. I usually ignore most companion books, but this one has a lot of good info and fun spreads and stuff. You will want the book especially if you're interested in druidry or earth based spirituality.
What are your favorite decks?
In the comments below, tell me what Tarot decks light your fire. Which decks feel like a comfy, monogamous relationship? Which decks do you rely on for good, solid readings?