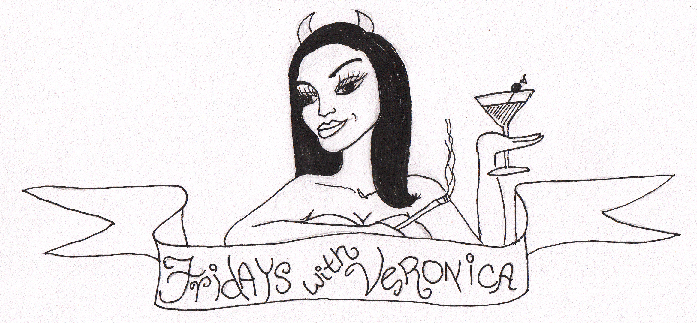 Friday's are special days because my diabolical twin sister Veronica takes a breather from all the martinis, boy toys and naps to deliver you a Tarot reading so juicy, so daring….that you simply MUST take her advice!

When did "it's for charity" mean free license to rob people blind?
Just the other day I stood in line to get into a craft fair, after battling it out for 20 minutes to get a parking spot, only to be told I would have to pay $10 to get in. Ten dollars to get into a shitty craft fair.
In classic Veronica style, I caused a scene, shrieking"Seriously? You're charging me to shop?"
The lady at the desk clutched her pearls and gasped "but it's for charity!" like I was some blood guzzling puppy killer.
Here's the thing: donating to charities used to be voluntary. But somewhere in the last five years it's become mandatory and I don't like it.
People assume because something is "for charity" it's okay to hand over ten bucks without question, but guess what? There are a lot of bullshit charities out there. Charities that support causes that YOU don't even care about!
What I'm really trying to say is this: support things you care about. Don't cave to supporting something just because you'll look like a total dick in front of a line of strangers if you don't. Who cares? I certainly don't.