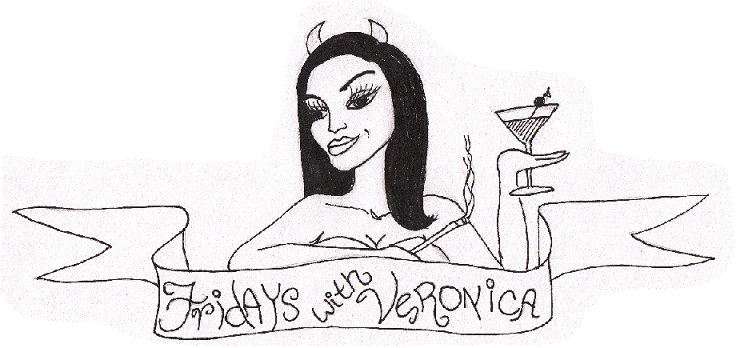 Veronica is my evil Tarot reading twin. She's here for a good time….for a long time…and she doesn't care what others think. She goes topless on Canadian beaches (where everyone's a prude), naps freely and thinks a mojito is a "green drink"….
Here's a true story. The other day I was approached by a well meaning person who was organizing a "group gift" for an acquaintance who is getting married. Since I dislike marriage almost as much as I dislike buying other people gifts, I opted out.
My good twin Kate said "that's terrible, everyone will think you're a cold hearted bitch!"
To which I replied "but I am, so who cares?"
Now I know what you're thinking: "Golly gosh, I wish I could be like Veronica and tell people to suck it when they ask for gift money, but I'm not a cold bitch, so I can't."
That's where you're wrong.
Inside everyone is a cold hearted bitch who doesn't give two shits about Sandy in accounting getting married or Suzie having a baby. And why would you? That crap's boring.
It's time to let that part of yourself out of its cage for once. Sure, everyone might remember you as the one person who didn't contribute to the group wedding gift, but NOBODY will remember you if you cough up the twenty bucks….and your self respect.
Be memorable, be a bitch… and save your pennies for a new sex toy or a bottle of Organic Prosecco. Your Self Respect will thank you.