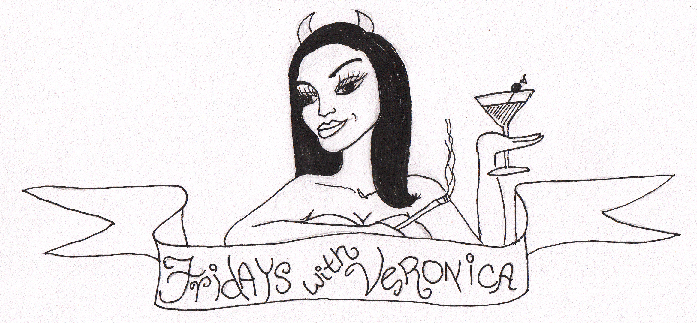 My evil twin Veronica is baaaack! She's well rested, tanned and shockingly sober for a Friday afternoon. After a long, exotic vacation from her hectic lifestyle of sunshine naps and afternoon faps, she's ready to rock!

The Six of Wands is about getting praise and admiration for some kind of achievement.
You know what I say to that? BLEH!
If this sick society is patting you on the back for something, chances are you've taken a wrong turn.
Don't live your life to impress anyone other than yourself. And no, I'm not a sociopath for saying that. You can still help others and be kind – but do it because it feels good for you.
And here's a tip straight from Veronica's Big Book of Secrets: when you live life on your own terms, don't go expecting people to pull out the red carpet for you and applaud your decisions.
Living by your own rules and following your heart sometimes means that almost everyone will think your insane. Or worse….they might even feel sorry for you!
But guess what? YOU won't feel sorry for you – you'll be too busy living your fab life and rolling around in a bed of truffle wrappers, kittens and boy toys (or maybe that's just me!)