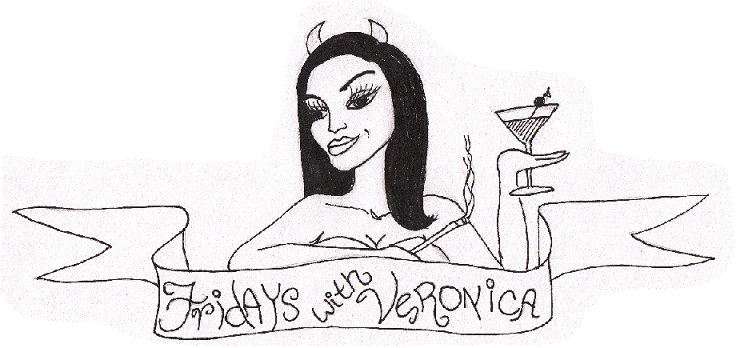 Guess what? My evil twin Veronica is baaaaack! After a several month long "sabbatical" full of cocktails, weed, hot construction workers and hammock naps, she's raring to get back in the saddle.

The holiday season is upon us and it creates a lush environment for The One-Upper to thrive.
Whether it's excessive gift-giving, over the top home made cookie tins or crafting illusions of extreme busyness, The One-Upper in your life is in their fucking element right now.
And if you usually wring your hands in despair at these expensive gift bearing sharks, listen up.
The best way to deal with The One-Upper is to take full advantage of them.
Enjoy their efforts. Thank them. Be sincere. But do not feel pressured to reciprocate or match the bizarre level of energy and enthusiasm of The One-Upper.
Sure, they'll think you're an asshole, but who cares?
You'll both be getting what you need – they'll get to reinforce their inner narrative that they're the good one who tries extra hard and you're the lazy fuck-up. And you'll get to practice the zen art of being okay with others thinking you're a grade A douche bag.
It frees you up!
And next year the bar will be lowered. They won't have to try so hard to one-up you, serving store bought cookies and doling out $10 giftcards….
And the next year it will be even lower. Perhaps they won't get you anything.
And WHAM! That's when you buy them a massive gift basket or surprise them with a box of home made caramels and gold dusted truffles.
Let the instantaneous psychological breakdown commence!