I have two great loves in my life: cats and Tarot! And I know I'm not the only one….
I can't help but notice how many other fellow cat/tarot lovers are out there, which  makes perfect sense! Both cats and Tarot cards are mysterious, otherworldly and require patience and intuition to be understood.
The kind of person who is drawn to the mystery and challenge of Tarot is often also drawn to the Feline personality and so I felt it highly appropriate to design a cat themed Tarot spread. So stop what you're doing and try this spread out….right meow! 😉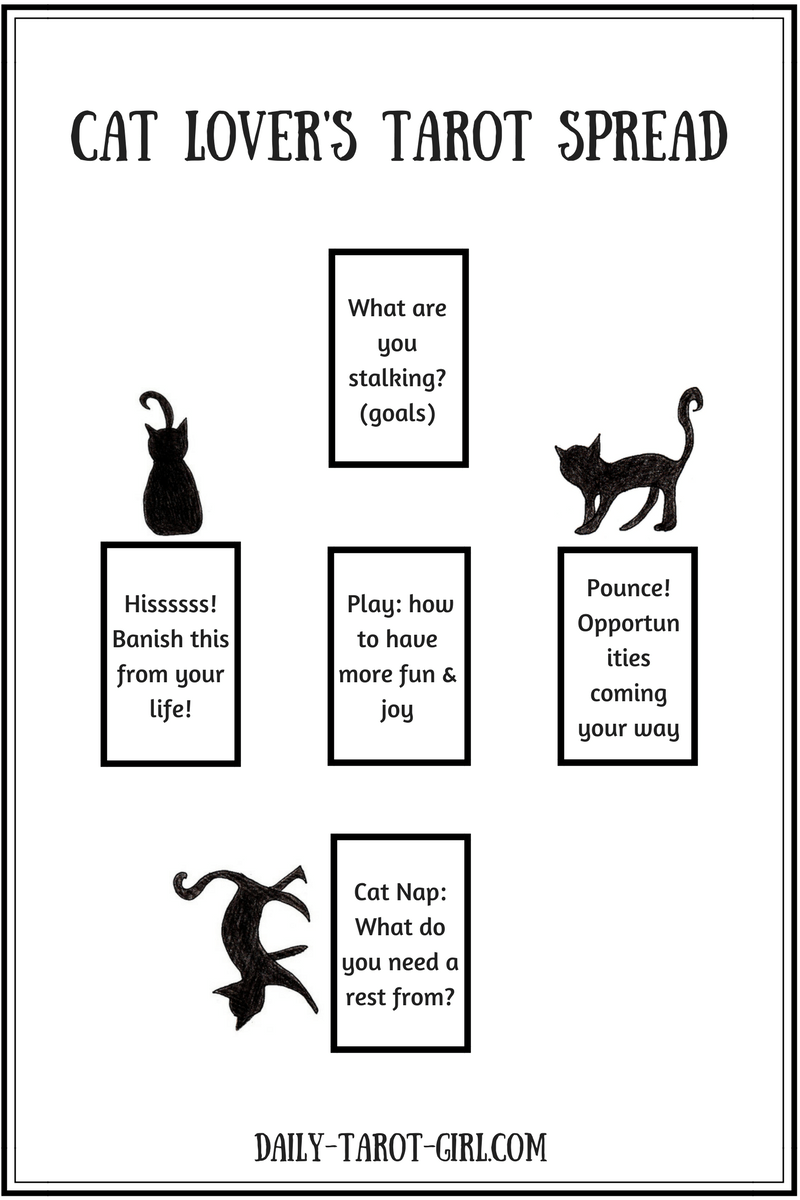 Was I right?
Are you obsessed with both cats AND Tarot? Tell me all about it in the comments below…