After reading the results of my Tarot survey (which is still open if you haven't done it yet!), many of you indicated that you were interested in connecting with your Spirit Guides and Angels. So I designed a Tarot card spread to help you do just that!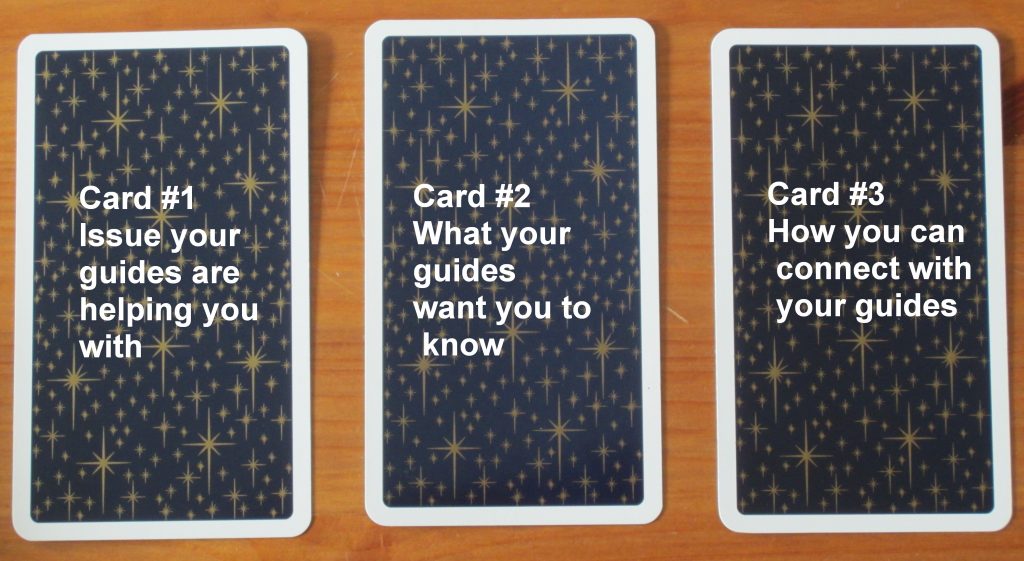 When I did this spread myself, I got the three cards pictured below and at first I was totally confused…
To me, the Queen of Swords shows that my guides are helping me get clarity (represented by the sharp sword) while I experience an inner transformation (symbolized by the butterflies).
The Six of Swords confirms that I am going through a time of transition and that my guides are with me, helping me all the way.
However, it was the Two of Pentacles that made no sense at first. How on Earth does the Two of Pentacles help me connect with my Spirit Guides?
After really sitting with this card I noticed two things – the girl in the card is dancing and it is a Pentacles/Earth card. For the past 12 years I have enjoyed bellydancing and this was my way of grounding and feeling connected to the Earth and Spirit. But in the last year I haven't been dancing as much. This was my guide's way of telling me to get back dancing in order to feel a deeper connection to spirit.
Your turn! Create a special space for yourself before you try this reading – light a candle, burn some incense or essential oil and set the intention of connecting to your Spirit Guides and Angels.
Click here for more info on how to get the most out of this spread (includes a video!)
Feel free to share (in the comments below) what your experience was like using this spread!  Good luck 🙂