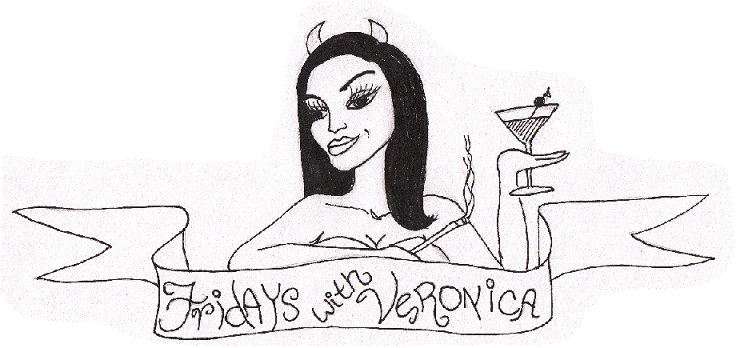 Veronica Noir is my evil Tarot reading twin. Man-eater by night, day drinker by day, Tarot reader on Fridays. She's hear to ejaculate some spice and deviousness into your life!

I'm going to be straight up with you. I'm burnt out. I'm exhausted. I'm all out of bitchy things to say.
Today I drew a card and all I could think was I need a fucking nap.
So I'm going to turn it over to you, Tarot reading star!
When you look at The Devil, what do you see? What advice do you have for me…and for anyone else reading this post?
Please share your advice in the comments below!